Sta-Rite's reputation for top quality equipment goes unchallenged in the pool industry. And we earned our reputation by gaining the confidence of professional builders, and ultimately satisfying pool owners. Each feature of these pumps has been engineered to answer the needs of today's smart buyers : high efficiency, low maintenance and reliability.
Connection: male thread
Thermal protection for all single-phase motor
Transparent "See Thru" cover
Stainless steel locking clamp for quick and easy service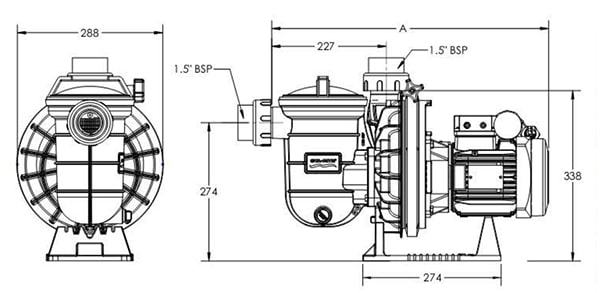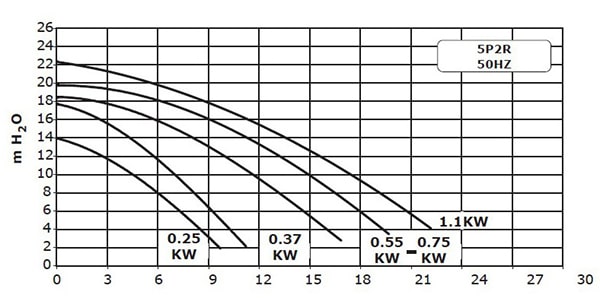 Model
5P2RC-1

5P2RD-1

5P2RE-1

5P2RF-1

5P2RC-3

5P2RD-3

5P2RE-3

5P2RF-3

Power supply
230 V
400 V
Power
0,37 kW
0,55 kW
0,75 kW
1,10 kW
0,37 kW
0,55 kW
0,75 kW
1,10 kW
Connection size

1 1/2"

Guarantee
24 miesiące
Potrzebujesz pomocy?
Jeśli nie znalazłeś odpowiedzi na swoje zapytanie, skorzystaj z formularza poniżej i napisz jak możemy Ci pomóc? Zapewniamy szybki kontakt i kompleksową obsługę.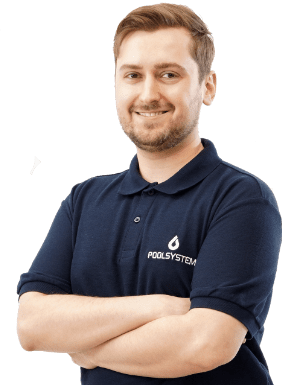 Tomasz Tomkowicz
Specjalista Technologii Basenowej
Dziękuję, że przeczytałeś nasz artykuł, jeżeli masz więcej pytań lub potrzebujesz bardziej specjalistycznej pomocy - napisz do mnie korzystając z formularza.
Jestem bardzo zadowolona z usług tej firmy. Każdy nam odmawiał pomocy, nawet firma montująca basen. Pool system zjawił się i doprowadził basen sprzed paru lat do stanu używalności, co więcej dokonał napraw uszczelniających co spowodowało ze basen stał się w pełni sprawny. Naprawdę polecam !
Bardzo miła i sympatyczna obsługa oraz fachowe doradztwo techniczne.
Bardzo profesjonalna i cierpliwa obsługa. Odbierają telefony, wszystko dokładnie wytłumaczą, wysyłają   praktycznie na drugi dzień  każdą część którą potrzebuje klient. Pan Krzysztof z serwisu rzetelnie podpowie co zrobić i jak rozwiązać swój basenowy problem, jeśli chcemy majstrować przy basenie sami. Pan Paweł i Marcin też skarbnica wiedzy technologii basenowej. Dobre ceny. Polecam firmę i pozdrawiam zespół POOLSYSTEM
Jak budujesz basen to to miejsce jest dla ciebie, osprzęt, doradztwo i miła obsługa.
Super obsługa doradzi pomoże,ceny na duży plus .Polecam
Bardzo mili ludzie, to naprawdę profesjonaliści. Nie lubię zakupów, ale spotkanie z Nimi było bardzo przyjemne.