BUDGET 75 Watt UV-C pool lamp - manufactured from good quality components in very large quantities, making this series attractively priced without compromising on quality.
The UV pool lamp aids chlorine disinfection and thus reduces the amount of chemicals used in the pool.
The lamp is installed in the system behind the pool filter.
For the disinfection process to be effective, the water should have a turbidity of no more than 15 mg/dm3.
Excessive water turbidity reduces the effectiveness of the irradiation and frequent cleaning of the lamp surfaces is necessary. Effective flocculants must therefore be used.
The germicidal process using UV lamps should be supported by dosing chlorine and adjusting the pH value in order to achieve the correct effect of improving water quality and extend the duration of the process.
The advantages of using UV lamps are: very low purchase and running costs, reduction of up to 80% in chlorine dosage, effective destruction of bacteria, no problems with eyes or allergic reactions during bathing.
| | |
| --- | --- |
| Lamp power | 75W |
| Power supply | 230V |
| Size of the pool | up to 75 m3 |
| Max. flow rate | 25m3/h |
| Max. pressure | 2 bar |
| Power consumption | 25 W |
| Material | Stainless steel 304 |
| Filament lifetime | approx. 9000 hours |
| Installation | behind the filter and pool pump |
| Length | 85 cm |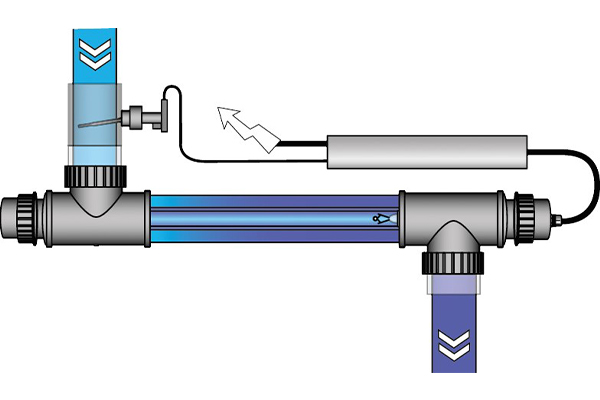 uv lamp
lamp filament
uv lamp power supply
pvc connectors 63 mm - 2 pcs.
thread adapter 50mm / 1 1 /2" - 2 pcs
reduction for hose 38/32/25 mm - 2 pcs.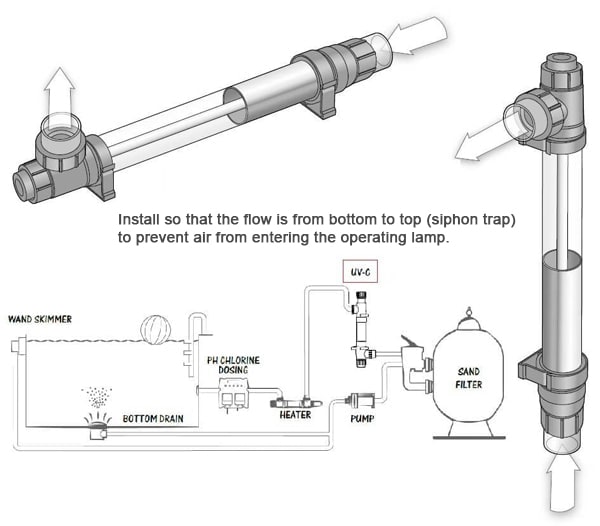 Need help?
If you have not found the answer to your inquiry, please use the form below and write how we can help you?. We provide quick contact and comprehensive service.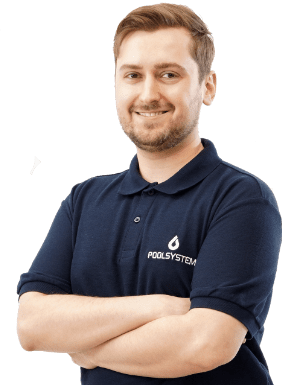 Tomasz Tomkowicz
Pool Technology Specialist
Thank you for reading our article, if you have more questions or need more specialized help - write to me using the form.
Jestem bardzo zadowolona z usług tej firmy. Każdy nam odmawiał pomocy, nawet firma montująca basen. Pool system zjawił się i doprowadził basen sprzed paru lat do stanu używalności, co więcej dokonał napraw uszczelniających co spowodowało ze basen stał się w pełni sprawny. Naprawdę polecam !
Bardzo miła i sympatyczna obsługa oraz fachowe doradztwo techniczne.
Bardzo profesjonalna i cierpliwa obsługa. Odbierają telefony, wszystko dokładnie wytłumaczą, wysyłają   praktycznie na drugi dzień  każdą część którą potrzebuje klient. Pan Krzysztof z serwisu rzetelnie podpowie co zrobić i jak rozwiązać swój basenowy problem, jeśli chcemy majstrować przy basenie sami. Pan Paweł i Marcin też skarbnica wiedzy technologii basenowej. Dobre ceny. Polecam firmę i pozdrawiam zespół POOLSYSTEM
Jak budujesz basen to to miejsce jest dla ciebie, osprzęt, doradztwo i miła obsługa.
Super obsługa doradzi pomoże,ceny na duży plus .Polecam
Bardzo mili ludzie, to naprawdę profesjonaliści. Nie lubię zakupów, ale spotkanie z Nimi było bardzo przyjemne.